Each person is to verify all information to their own satisfaction. These are not an exhaustive list of online resources. Feel free to do your own search but I hope these resources are helpful.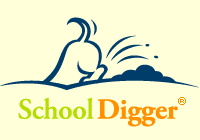 SchoolDigger.com
has test scores, rankings, school and district boundaries, student/teacher ratios, ethnic makeup, and scores of other useful metrics and information for elementary, middle, and high schools.

GreatSchools.org
is a community resource to find and share information about schools. It includes reviews and ratings.