Each person is to verify all information to their own satisfaction. These are not an exhaustive list of online resources. Feel free to do your own search but I hope these resources are helpful.

The Rental Housing Association is a not-for-profit organization made up of rental housing providers and businesses that provide services to the rental housing industry.

Tenant screening and lease agreement help.

Tenant screening services, leasing forms, etc.

The Washington laws regarding being a Landlord.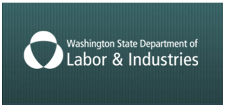 Verify a Contractor, Tradesperson or Business.